Everyone's Smart Grill
Effortless. Intelligent. Wood-Fired Grilling Simplified.

Grill smarter, not harder. Brisk It uses advanced automation to handle whatever happens, so you don't have to. Our adaptive technology recognizes your behavior - whether you're a first time novice or someone experienced, Brisk It makes sure the food comes out great, every time.

Nothing transforms food like the flavors that only a wood smoked grill can provide. Every Brisk It grill is designed to maximize the smoke flavor whether you are grilling hot and fast or smoking low and slow.

Experience a level of automation and adaptability never seen before in grilling. Brisk It's InnoGrill A.I. understands your unique grilling dynamics and independently reacts to any situation.
What Our Grillers are Saying
I was extremely impressed with the results of the Brisk It Origin-940. I'm no grill master, but I had no problem operating the smoker to cook different types of meat.
@HowToGeek
This is a very sweet smoker, very simple to use. It has technology built into it that I wouldn't expect out of smokers for at least another 5 or 10 years from now!
@grillsergeantusa
I have cooked everything from brisket to banana bread on this thing and everything has come out perfectly!
@castingandcookingbbq
Two Sizes, One Series
Origin Series Grill
The First A.I. Powered Wood Pellet Grills

Less Hassle, More Eating
Origin-580 Smart Grill
Grill Anywhere, Anytime
Was$999.99Now $849.99
100% Wood Pellet Fueled
WiFi Enabled - Connect to the Brisk It App
InnoGrill A.I. Automation
Ships Free!
Shop Smart Grills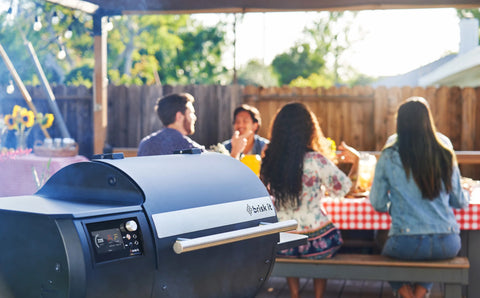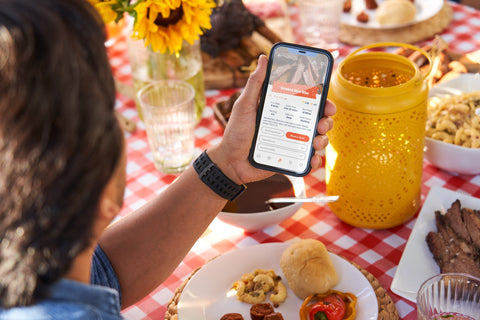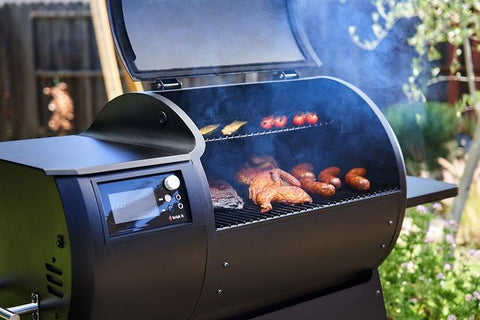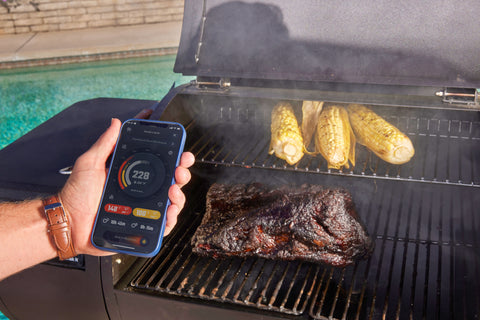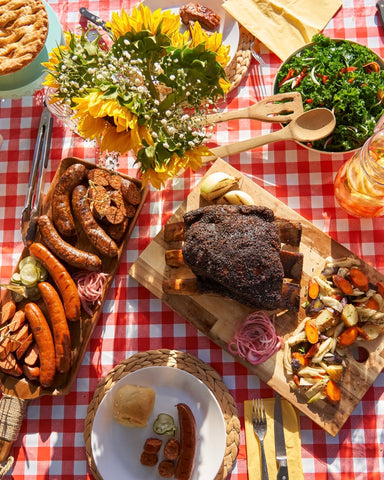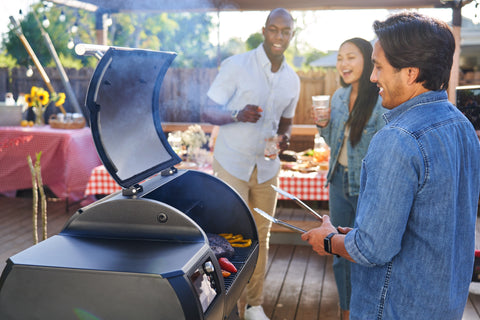 Everyone's smart grill
Build a connection to your grill with the ability to monitor and control your grill from your phone. Discover curated recipes, set cook temperatures and experience what it's like to have a grill do all the work for you.
Download App
Automated grilling redefined
Innogrill tm Automated Cooking A.I.
Experience what it's like to smoke a delicious meal from start to finish with a single push of a button. From ingredient prep and seasoning, to dynamically adjusting cooking temperatures, Innogrill artificial intelligence has got you covered.
How it Works
One-Click BBQ
A Grill Built for Everyone
Our wood pellet grill is designed for, but not limited to: first-time novice grillers, neighborhood grill masters, and parents with hectic working schedules.
As long as you enjoy tasting wood smoked flavors, the Brisk It grill is for you.
See our Launch Video
Wood Fired Recipes
Delicious Recipes for All Occasions
Discover curated recipes that are specially designed to work on the Brisk It grill. Enjoy the tenderness of low and slow Beef Dino Ribs, or the sizzle of 500°F searing steaks. And of course, each recipe is automated cooking enabled.
View Recipes